Retail Health
Retail health clinicians deliver convenient, high-quality, and cost-effective care to patients across the nation. As a collaborative partner, SCP Health offers clinical and operational expertise that reduces your administrative and staffing burdens, allowing you to grow, while continuing to provide exceptional and accessible patient care.
Download to Learn More
Primary Care
SCP Health shares in the primary care mission of providing integrated, accessible health care that is patient-centered, team-based, and community-aligned. Our teams collaborate with you to determine your unique needs and enable you to grow while maintaining continuity of care, clinician satisfaction, and overall cost management.
Primary Care Services
Clinical Staffing Solutions
Financial Optimization
Documentation and Revenue Cycle Solutions
Our financial solutions help you realize your organization's potential while reducing administrative burden. Comprehensive documentation practices and dedicated revenue cycle management experts provide end-to-end services to increase accuracy and decrease reimbursement time.
Learn More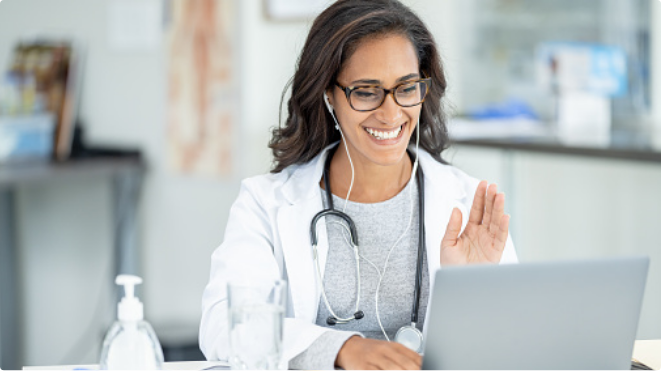 Telehealth Services
Virtual Care
Extend the reach of your care and meet patients where they are. Our telehealth services enable cost-effective, specialized virtual care to patients while improving care quality, documentation compliance, and patient satisfaction.
Learn More
Impact and Capabilities
Our clinical staffing solutions leverage decades of clinical expertise and operational support to see performance improvement outcomes in just 6-12 months.
%
enterprise recruiting rate with a robust network with 97% clinician retention rate.
M+
virtual patient visits per year supported by predictable scheduling of nearly 10,000 clinician shifts per month.
%
average increase in collections through 98% clinician documentation accuracy to support coding.
clinicians placed on average quarterly.
Expert Resources
Hear from our clinical and operational experts.
4 Steps to Improving Physician Productivity
Discover the four barriers healthcare executives can remove to improve physician productivity and improve the bottom line.
Learn More
Related Resources
Need help trading complex medical terms for simple ones? Here's a list ...
Contact Us
Interested in our innovative health care services or in accelerating your career by working with us? Please reach out by filling out the form to:
Schedule a VIP meeting
Request a consultation
Speak with a clinical expert
Chat with a recruiter
Get in touch with a scheduler
Contact a sales representative