Critical Care Results
SCP Health's innovative care delivery models and operational insights work to increase physician satisfaction and foster exceptional patient care, significantly impacting key performance indicators for critical care.
Anchored in
Strong Leadership
Strong clinical leadership, including experienced medical directors and senior medical experts, head a highly collaborative clinical team that fully aligns and integrates with your hospital and medical staff.
Patient-Centered Approach
Our patient-centered approach focuses on enabling and delivering exceptional care with a positive patient experience.
Data-Driven Results
We drive continuous improvement in quality through high-intensity staffing models, reduced clinical variability, and consistent cost-effective care.
Achieve Peak Potential
Financial stability, high recruitment and retention rates, and long-term partnerships allow your health system to set and achieve strategic goals and pave the way for new and innovative value-based models.
Critical Care Services:
Quality, Benefits, and Impacts
With proven strategies and results-oriented services, SCP Health customizes critical care management to accelerate clinical and operational progress and increase patient and clinician satisfaction.
Critical Care Medicine
High-Intensity Staffing and Management Services
Improved Quality of Care: Increased hospital capacity to serve patients' needs through consolidated and coordinated patient care.
Critical Care Expertise: Dedicated intensivists give support for admissions, clinical transitions, and step-down decisions and reduce out of hospital transfers, keeping patients closer to home.
Customized Coverage Plan: Allows for best-fit coverage models that can include daytime, 24/7, or mixed coverage based on ICU census and needs.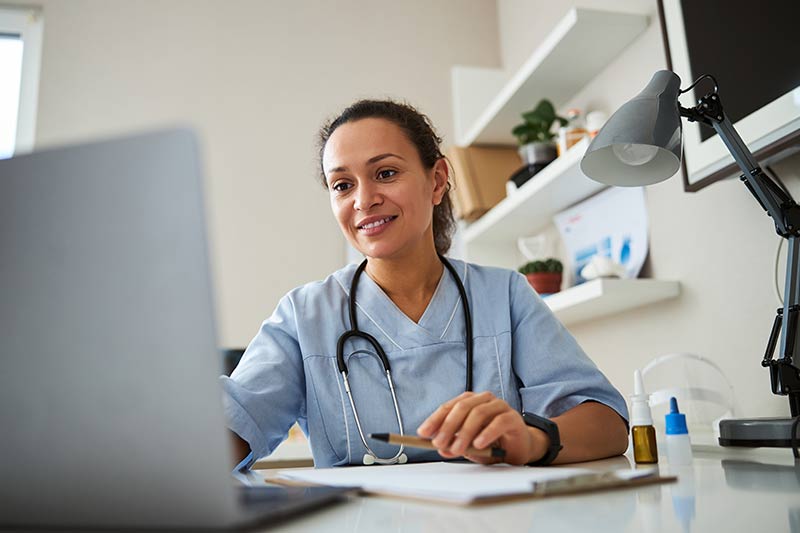 Critical Care Medicine
Telehealth Intensivist Programs
Flexible and customizable program options leverage technology to extend quality care via:
Critical care trained tele-intensivists.

Day and nighttime coverage models.

Remote support for on-site clinicians.
Learn More
Virtual Health Solutions
Care Coordination
Our care coordinators support patients after they leave the hospital, ensuring timely and appropriate follow-up care and providing support along the next steps of the care journey.
Virtual
Care
Using telemedicine technology, our clinicians check in with concerned patients and offer new clinical encounters as needed, providing exceptional patient care outside of the hospital to create better outcomes.
Patient Engagement
We work directly with patients and employers, empowering them to make informed health care decisions and optimize patient experience across the continuum of care.
Critical Care Success
See how we foster exceptional patient care in critical care medicine with a closer look at some of our current partnerships.
Success Story 1
Success Story 2
Resourceful Critical Care Metrics
An extensive, non-profit regional health system saw high engagement, successful outcomes, and positive feedback with telehealth implementation. 
Read The Case Study
Quality Through Integration
Learn what strong communication channels and best-practice education did for this hospital's quality metrics and reputation.
Read The Case Study
Critical Care Expertise
SCP Health clinical leaders and operational experts provide thought-provoking resources and articles regarding critical care access, outcomes, and practices.
The Necessity of Developing Teamwork in the ICU
Critical care medicine in the ICU requires dedicated teamwork, deep respect, clear communication, and collaborative attitudes to be truly excellent.
Learn More
Related Resouces
Learn about the benefits of a dedicated critical care program in your ...
Contact Us
Would you like to learn more about critical care medicine services for your hospital? Please reach out by filling out the form to:
Schedule a VIP meeting
Request a consultation
Speak with a clinical expert
Chat with a recruiter
Get in touch with a scheduler
Contact a sales representative